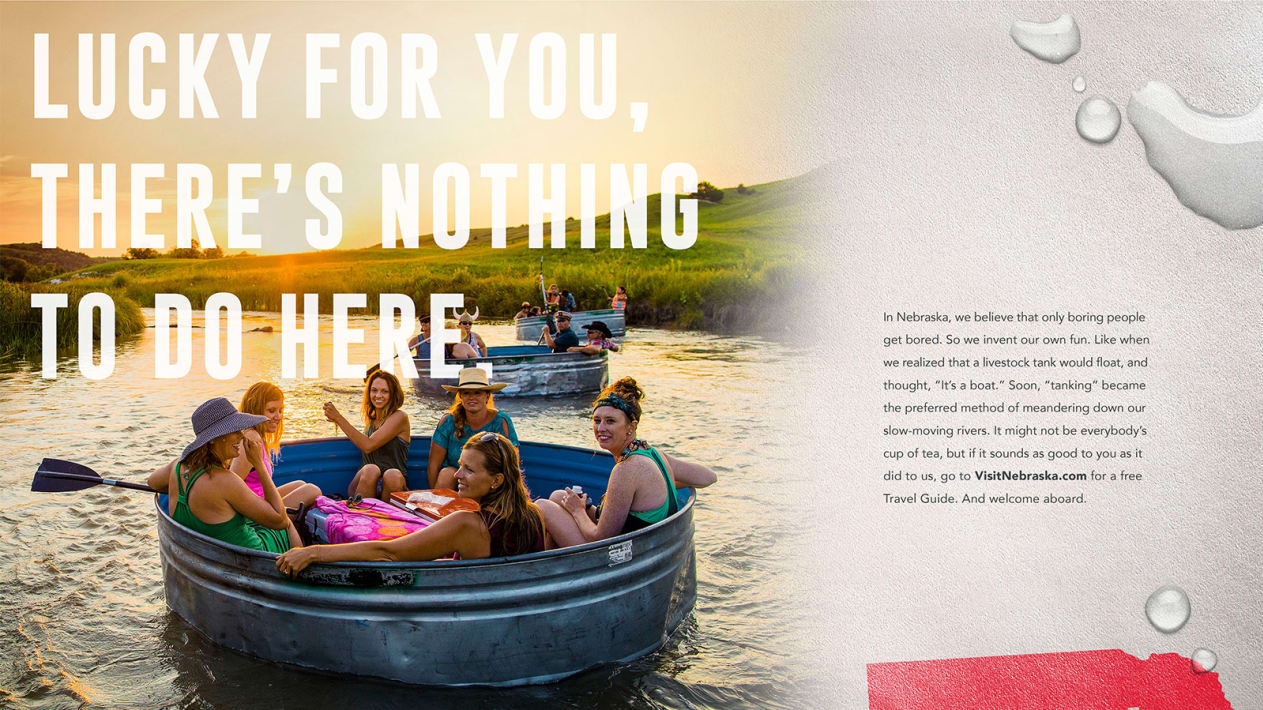 LINCOLN, Neb. (AP) – Nebraska's no longer nice, at least in its next tourism campaign. The new sales pitch has a decidedly self-deprecating bent: "Nebraska. Honestly, it's not for everyone."
The slogan, which the Nebraska Tourism Commission unveiled Wednesday at a Nebraska City conference, will replace the current "Through My Eyes" campaign this spring, commission marketing manager Jenn Gjerde said Thursday.
State tourism director John Ricks told the Omaha World-Herald that because Nebraska consistently ranks as the least likely state tourists plan to visit, the marketing campaign needed to be different.
"To make people listen, you have to hook them somehow," Ricks said. "We had to shake people up."
Nebraska has used several slogans in its efforts to entice tourists, including, "America's Frontier," "My Choice, Nebraska" and "Nebraska … the good life."
The slogan that debuted in 2014 was: "Visit Nebraska. Visit nice."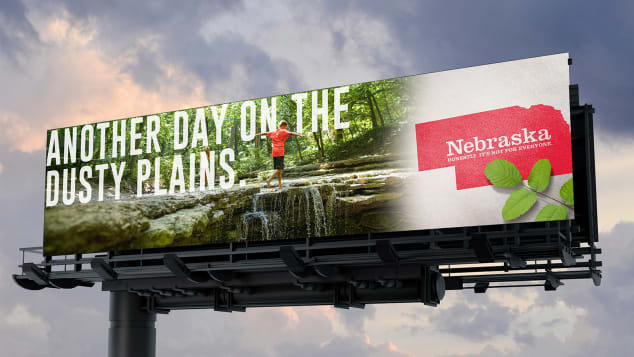 One of the new video ads that will begin running next spring opens with a boy peering through oversized glasses into the camera. The background music is quirky.
Then comes a voice: "Nebraska is kind of like that odd kid. Didn't say much in school. Slightly peculiar maybe. But when you took the time to get to know him, turned out he was pretty interesting."
Another ad shows two people walking and jumping over the toadstool rock formations at Toadstool Geologic Park in northwestern Nebraska. Words appearing on the photo say: "Famous for our flat, boring landscape."
Ricks told the Lincoln Journal Star that "the perception of a place to visit in people's heads is more important than the things to see and do when you get there."
"Because, if they're not here, they don't get to enjoy those things. … So we had to find a way to get people here," he said.
___
This story has been corrected to reflect that the new slogan is "Nebraska. Honestly, it's not for everyone," not "Nebraska. It's not for everyone."
(Copyright 2018 The Associated Press. All rights reserved. This material may not be published, broadcast, rewritten or redistributed.)