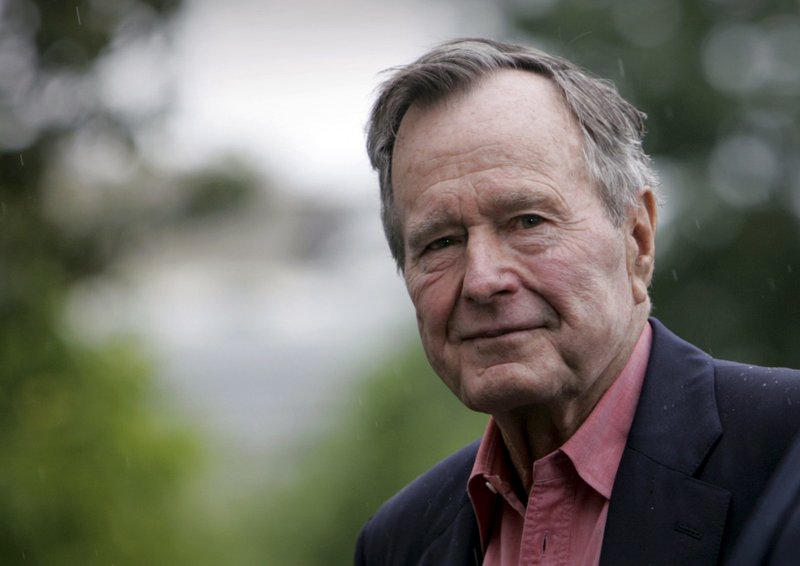 (AP file photo/Lawrence Jackson)
FRANKFORT, Ky. (LEX 18) – The governor's office announced that all American and state flags at public office buildings in Kentucky have been lowered to half-staff in honor of President George H.W. Bush.
"President Bush dedicated the majority of his adult life as a public servant to our great nation. For this, we will be forever grateful," said Gov. Matt Bevin. "Kentucky joins the Bush family and the American people in mourning the loss of our 41st president. Tonight, as part of the vast array of stars in the universe, there shines an extra point of light as a reminder of a life well lived."
Bush died in his Houston home late Friday night at the age of 94.
Bush was a celebrated World War II combat pilot who served two terms as Ronald Reagan's vice president after his own campaign came up short.
He went on to win the 1988 presidential election, serving for one term while becoming a widely admired political elder.
Bush's death comes after his wife of 73 years, Barbara Bush, passed away on April 17 at age 92.
President Donald Trump made a proclamation that all flags will remain at half-staff until sunset on December 30, 2018. He also declared December 5th as a national day of mourning.