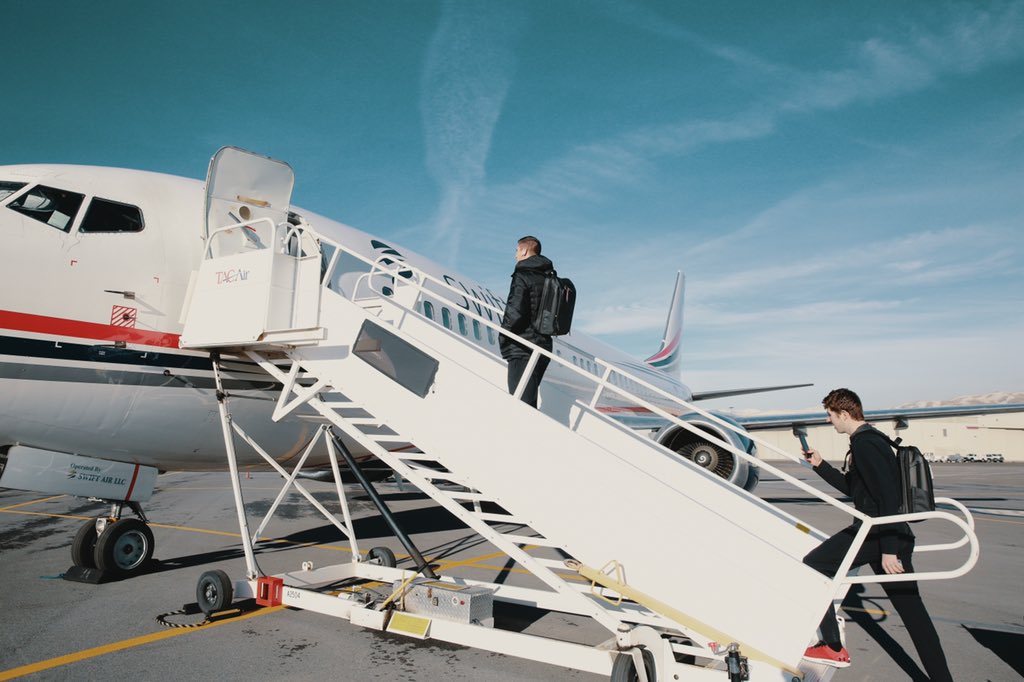 (Photo: Twitter/@UtahMBB)
LEXINGTON, Ky. (Kentucky Sports Radio) – Two sneaky UK fans now living in Utah were able to hitch a first-class ride to Kentucky for the Cats game against the Utah Utes.
Kentucky Sports Radio is reporting that during the game broadcast the ESPN announcers discussed the hilarious scenario, saying that the Utah basketball team offers spots on their private chartered plane for boosters.
According to the broadcast, when the Utes Head Coach Larry Krystkowiak went around to greet those boosters, he noticed two people he didn't recognize.
"He saw one couple he had never seen before," ESPN's Tom Hart said during the game. "So he introduced himself and said, 'Great to see you guys. I've never seen you on these trips before. Are you new to being Utah boosters?'
"The lady responded, 'Actually, no. We live in Salt Lake City but we're Kentucky fans and we couldn't pass up the trip to fly on the charter to Lexington to watch our Cats.'"
Announcer Jimmy Dykes quipped that Krystkowiak should have told them to find another ride home.
Reportedly the Utes coach told the couple that they weren't allowed to wear blue on the way back, which seemed fair after the pummeling the Utes took on the court at the hands of the Cats.
Many are now responding to the story saying that only Kentucky fans would have that kind of cunning dedication to their team.