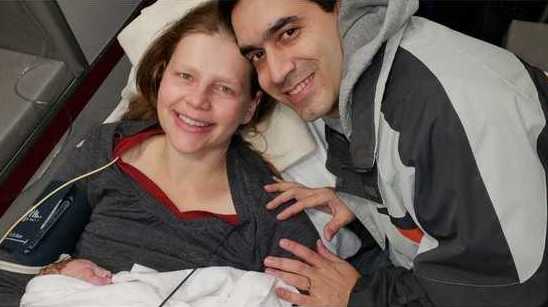 DAYTON, Ohio (WDTN) – A family welcomed its newest addition in an unlikely place early Wednesday.
NBC affilliate WDTN reports that a woman gave birth on the side of I-75 in Dayton.
It happened after 2:30 a.m. Wednesday on the shoulder of I-75 southbound, near the Main Street exit.
A man called 911 saying his wife was in labor and about to have a baby in their vehicle.
The man pulled over on the shoulder of I-75, with police and medics responding to help the woman deliver the baby.
The mother and her newborn were taken to a local hospital.
The father of the baby contacted 2 NEWS to report the baby was born healthy at 2:45 a.m. inside their vehicle. They named the little boy Daniel.