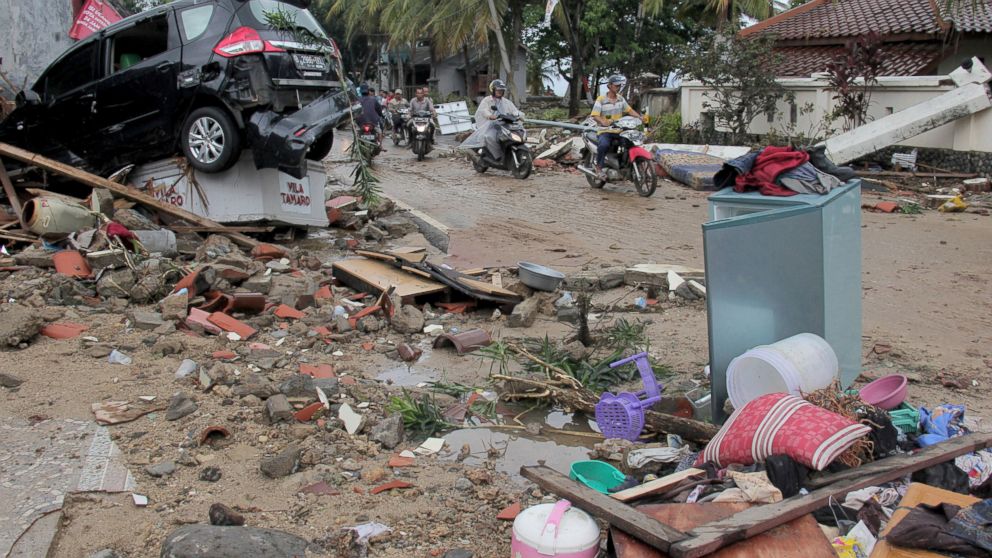 TANJUNG LESUNG, Indonesia (AP) – Doctors worked to help survivors and hundreds of people searched on debris-strewn beaches for more victims Monday from a deadly tsunami that smashed into houses, hotels and other buildings without warning in the darkness along an Indonesian strait.
The waves that swept terrified people into the sea Saturday night along the Sunda Strait followed an eruption and possible landslide on Anak Krakatau, one of the world's most infamous volcanic islands.
At least 281 people were killed and more than 1,000 were injured. Dozens are missing from the disaster areas along the coastlines of western Java and southern Sumatra islands, and the numbers could increase once authorities hear from all stricken areas.