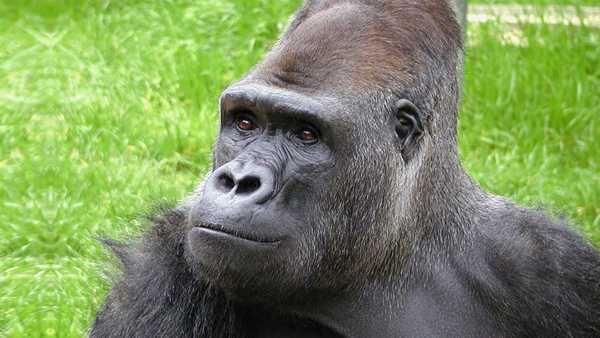 CINCINNATI (WLWT) -A silverback gorilla named Ndume will return to the Cincinnati Zoo.
Ndume had been living at The Gorilla Foundation in northern California since 1991, in hopes he would mate with Koko, a female gorilla. The two never produced offspring and last June, Koko died.
A 2015 agreement between the zoo and The Gorilla Foundation states that upon the death of Koko, Ndume would be placed somewhere accredited by the Association of Zoos and Aquariums. The Gorilla Species Survival Plan and the zoo recommended Ndume be returned to Cincinnati, but the Gorilla Foundation has refused to make arrangements for Ndume's transfer.
Late Friday, a judge in the U.S. District Court of Northern California issued a ruling that states the agreement reached between the zoo and The Gorilla Foundation in 2015 is enforceable.
In his order, Judge Richard Seeborg wrote, "There is no legal basis to negate that agreement now. Given that both sides represent that the well-being of Ndume is their paramount interest, however, they are expected to cooperate now to ensure the conditions under which he is transported to the Zoo and begins living there are as optimal as can reasonably be achieved."
A statement from the Cincinnati Zoo reads, "The Cincinnati Zoo is pleased that the Court is enforcing the loan agreement as it is written. We look forward to working with The Gorilla Foundation to transfer Ndume to Cincinnati safely as soon as possible, so that he can oncea gain live with other gorillas."
Both sides have been ordered to meet and come to an agreement on how and when Ndume will be transported to the Cincinnati Zoo. If an agreement cannot be reached in the next 30 days, the sides have been ordered to file a joint statement on why they have reached an impasse.