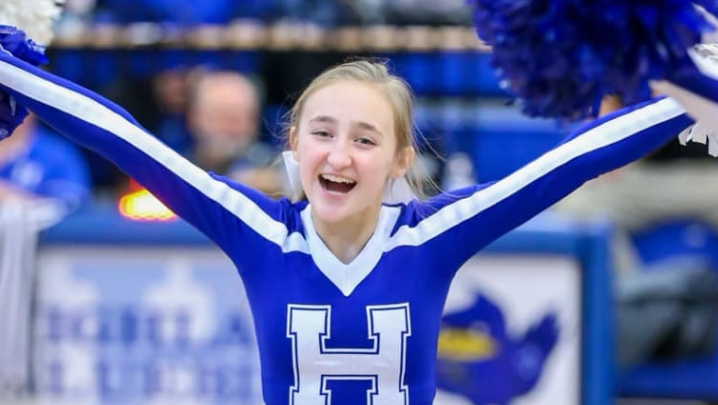 SOURCE: Allen Ramsey, DWCPhoto.com.
FORT THOMAS, Ky. (WLWT) -A Northern Kentucky school district is mourning after the sudden loss of an eighth-grade student on Saturday.
Highlands Middle School student Lilliana Schalck died suddenly on Saturday, superintendent Karen Cheser said in a release.
School officials said Lilliana was competing with private cheerleading team Premier Athletics at a competition in Columbus on Saturday when she fell ill.
Highlands High School Athletic Director Kevin Nieporte said Lilliana was then taken to the Emergency Room where her condition quickly deteriorated.
It's unclear what caused her death.
"She is beloved by so many and we know our students will need help through the grieving process," Cheser said.
The school is holding a vigil Sunday from 6 p.m. until 7 p.m. at Highlands Middle School gym. Those attending can get support from the school's counseling team.
"We're all shocked an saddened. She was a very popular, very excellent student, athlete and friend," Nieporte said.
Premier Athletics is also having a vigil at 2 p.m. on Sunday.
School counselors will be available all week as well for any students who need to talk with someone, Cheser said.