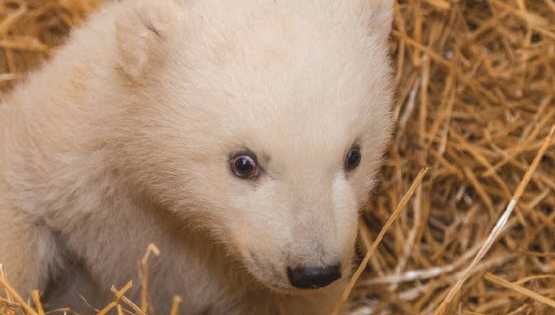 SOURCE: The Toledo Zoo
TOLEDO, Oh. (WLWT) -The Toledo Zoo had a cute cub update Saturday, announcing the name of its new polar bear cub.
Zoo officials introduced Borealis, its newest male polar bear cub. Officials said he was checked over by their veterinarian staff over the past week and weighed in at 27 pounds and was given a clean bill of health.
The cub was born Dec. 9 to its mother, Crystal.
Zoo officials said his name is a nod to the Northern Lights, Aurora Borealis.
Officials said he can also go by Bo or Boris.