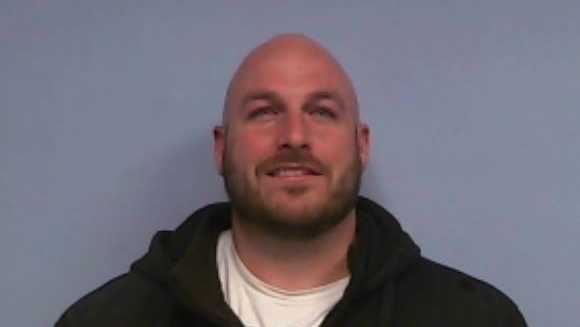 SOURCE: Freetown Police Department
FREETOWN, Mass. (WCVB/LEX 18) – A Massachusetts man was arrested this week after he allegedly refused to give back a TV that he didn't buy, but was sent to his home by accident.
WCVB reports that police say that a delivery service contacted officers to report that Nicholas Memmo would not return an 86-inch television that was delivered to his home by mistake.
Reportedly officials with the service said they had delivered two television's to Memmo's home, but one of them he did not pay for. They said employees tried several times to recover the TV.
Police also said Memmo refused to cooperate when officers visited his home.
Reportedly police executed a search warrant of Memmo's home and found the 86-inch LG television mounted to a living room wall.
"They surrounded the house and knocked on the door with flashlights coming through all the windows. They told me to come outside then handcuffed me," Memmo told Fox 25.
He is reportedly charged with larceny of over $1,200 by false pretense and misleading a police officer.
Memmo admitted police tried to talk to him about the television days before the arrest.
"I said, 'Do I need to hire an attorney?' and they said I wasn't under investigation at that point. They were just asking questions. I answered a lot of questions with, 'I don't know,' just so I didn't jeopardize myself," he told local media stations.
Memmo claims he researched whether he had to return the TV that was delivered by mistake. He said Amazon indicated he had done nothing wrong.