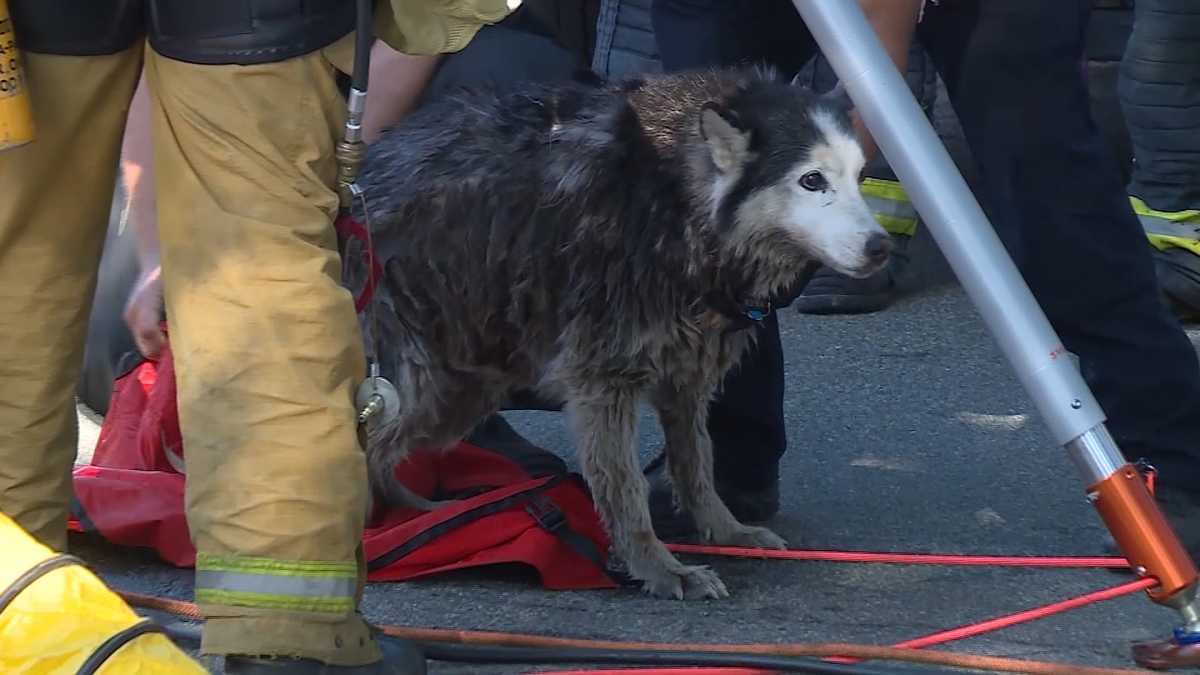 (CNN) — A blind dog – missing for two days in Sacramento, California — was found stuck in a drainage pipe Friday morning.
A technical rescue group of firefighters had to pull the 10-year-old husky from the sewer — and it wasn't easy.
"Emotional it's been rough, she's 10 years old, she's blind, and she has a limp so the odds of survival in our mind are very limited," said Brian Kirkegaard.
But the odds were in Kona's favor, her owner, Brian, held back tears as rescue crews pulled the husky out from a sewer.
Now Kona is apparently an escape artist, and managed to get through a small fence two days ago and hadn't been seen since.
"And there's only so many areas she could go…one way was impossible, the other way was through these pipes, Kirkegaard said. "So for the past few nights and days my friend and i have been crawling up these pipes trying to find her."
Then by chance, a neighbor along this street heard whimpering coming below a manhole cover and called firefighters.
It was too tight for a ladder, so one man had to be lowered on a rope into the drain, and fell around in the dark for Kona.
"Once we got down there it was a matter of keeping the dog calm and getting the dog into a harness and bringing the dog back up," a firefighter said.
Once she was above ground, Kona was on her way to be checked out by a vet, and her owner says he's going to be keeping a very close eye on her in the future.
"There have been close calls when she was younger, more youthful, she's run and run, but now that she's older age, she doesn't get out as much she just calmly runs around," Kirkgaard said. "So the fact that she still has the ability to fight for her life is impressive."
Find 8News on Twitter, Facebook, and Instagram; send your news tips to iReport8@wric.com.