LEXINGTON, Ky. (LEX 18) — "Embrace community, serve others and create culture" is A Cup Of Common Wealth's mission statement. The Lexington coffee shop is showing their support for the Black Lives Matter movement in a unique way.
Outside of A Cup of Common Wealth, a mural reads 'Together We Are Stronger'. Now, sitting next to it is a painting that shows George Floyd, Breonna Taylor and Ahmad Arbery.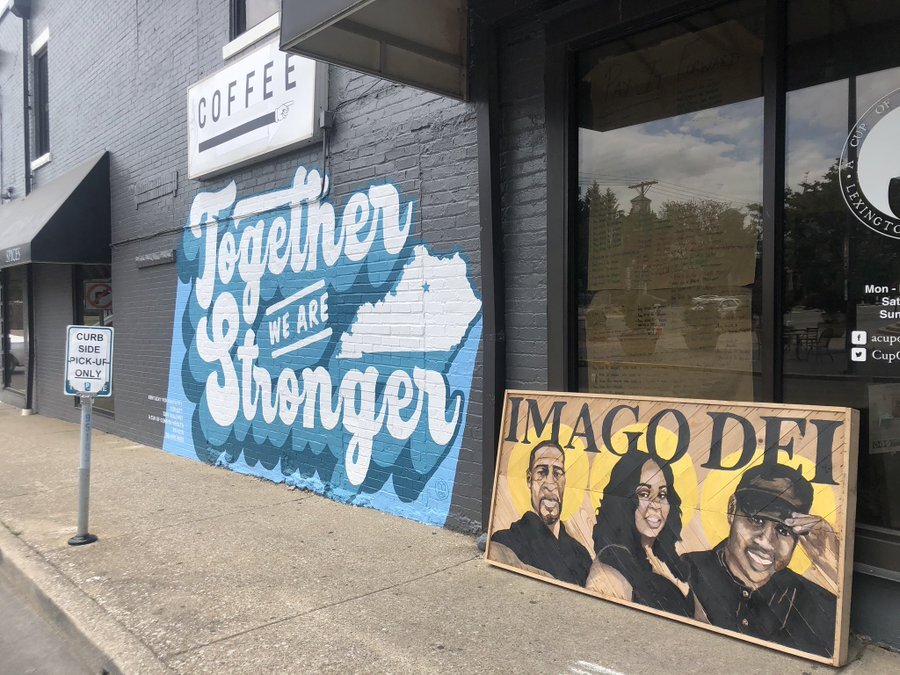 "So it means image of God. So we're immortalizing in the best of our abilities, these people that we've lost," A Cup of Common Wealth Barista Mary Rollins Mathews said.
The painting was placed there earlier this week.
"I think the general feeling among the staff was relief and also excitement that we have some visual representation that can show our respect and solidarity with what is going on in our community right now," Mathews said.
The barista says the painting goes along with the shop's first pillar of their mission statement, embracing the community.
"So we can't do that unless we are lifting up and supporting every member of our community. So hopefully, this can be just one small representation of the way which we are going about doing that," Mathews said.
The shop continues to do that by donating a portion of their profits every Saturday in June to the Black Lives Matter movement.