VERSAILLES, Ky. (LEX 18) — A kitten needed a hand from the Versailles Fire Department after finding itself in a tight spot Thursday.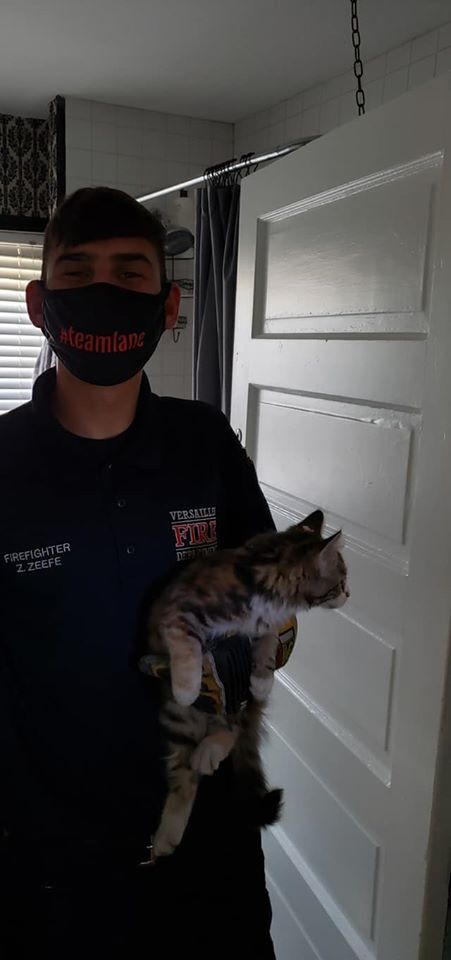 A resident noticed her cat was missing before eventually realizing it had gotten stuck behind a wall. After multiple failed attempts to coax out the little feline, the resident called in the fire department for assistance.
Firefighters used a thermal imaging camera to pinpoint the exact location of the kitten and had to remove a part of the wall to cap off the rescue.
After a quick examination, the kitten was returned to its owner with no injuries.